Instagram Growth tips using Instagram bot (InstaCaptain Bot) || Getting started with InstaCaptain
Instagram! With over 1 billion monthly active users, it's definitely a popular social media network. It's not enough for your business to simply be on Instagram. For your account to be worth your time and effort, you need to use it well and engage your followers. Having a larger Instagram following can mean more sales for your business, more views on your blog, and a stronger community for your brand. There are many people grow their Instagram accounts without spending thousands of dollars on ads. One of them is by being consistent.


Keeping consistency on Instagram may seem like a daunting task for busy business owners and bloggers, so is there a way to grow Instagram organically on Autopilot ? InstaCaptain.
Insta Captain is one of the best tools that helps you to grow your Instagram following and engagement on Autopilot.
Whether you want to collect leads for your business, want to increase the sales or just want to be Insta famous, Insta Captain can help you to leverage your Instagram marketing to the next level.
With the help of Insta Captain, you can connect with the right target audience which engages with your content because they share the same interest with you or your business. Insta captain helps to promote your Instagram account 24/7.
With Insta Captain, now the Instagram community is eager to see your photos and happy to engage with your brand.
Insta Captain has many features like auto-scheduling, auto comment, automatic following, automatic messaging to people who follow you back and many more.
You can start using Insta captain to grow your Instagram following and engagement with your potential audience in 2 easy steps.
Step 1: Sign Up for InstaCaptain
Go to InstaCaptain.com and create your account.
It takes less than a minute to create your Instacaptain account. No Credit card required. We also offer a free trial. You can signup from the top of our home page to access your free trial.
After login in you will see a screen like this.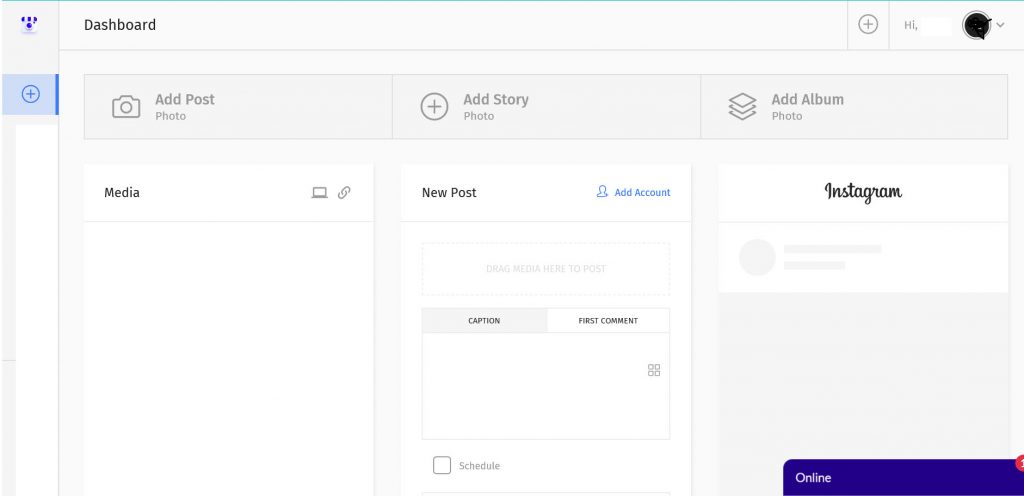 Step 2: Connect your Instagram account.
Click on the Add account to add your Instagram account.
Now enter your Instagram username and password and click on the Add account.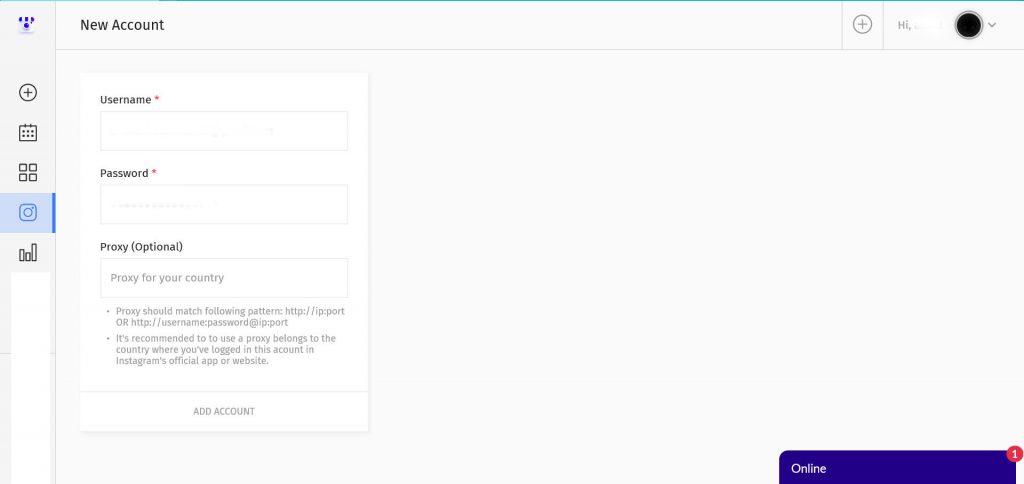 Your account will be added successfully and ready to use!
Proxy Ip for Instagram Bot
A proxy server/ip, as you might know as "proxy" or "application-level gateway", is a computer that acts as a gateway between a local network (for example, all the computers at one company or in one building) and a larger-scale network such as the internet. Proxy servers provide increased performance and security.
There is an option to input proxy. We provide dedicated proxies to each of our paid members. Alternatively you can even input your own.
We recommend that you use a proxy since it helps you keep your account safe.

Once you are done with the sign up process, you can start using InstaCaptain for various functions like adding a post, scheduling posts to the calendar, adding captions related to your niche and much more!
Features offered by InstaCaptain :
Schedule Posting

Auto Comment

Auto Direct (Sending automated messages according to your targeting)

Auto Follow

Auto Like

Auto Repost

Auto Unfollow

Auto Direct message to the new followers.

Story Views
Let us get into how these features work and how you can use them to grow your Instagram account or target Influencers to to grow your business.
1. Schedule Posting (Calendar)
As the name suggests, this feature allows the users to schedule their post In Calendar option users can choose the date of posting and add as many posts they like. The time of posting can also be chosen once a date has been chosen.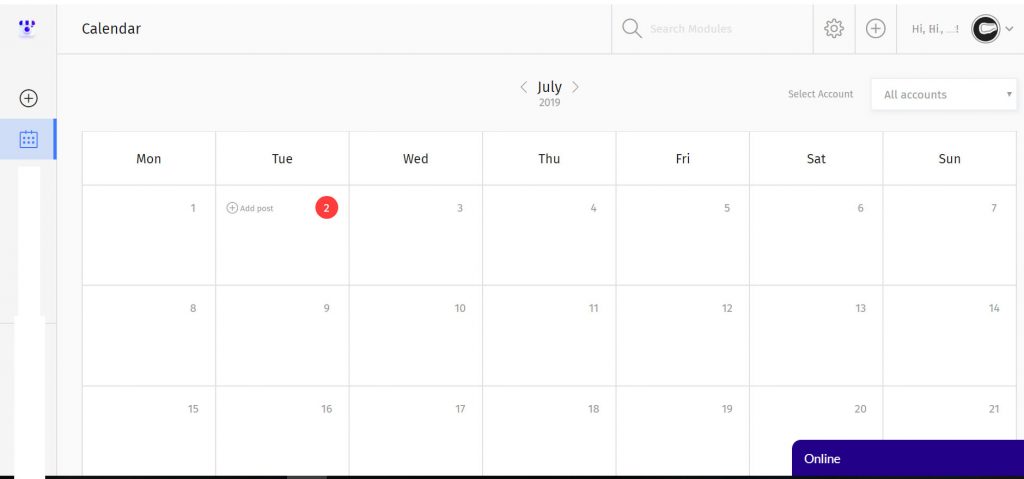 There is an option even to pick your photos from the cloud so you know that your photos are at one place with us. This saves a lot of time and hassle. This option is only available for Pro and Premium membership packs.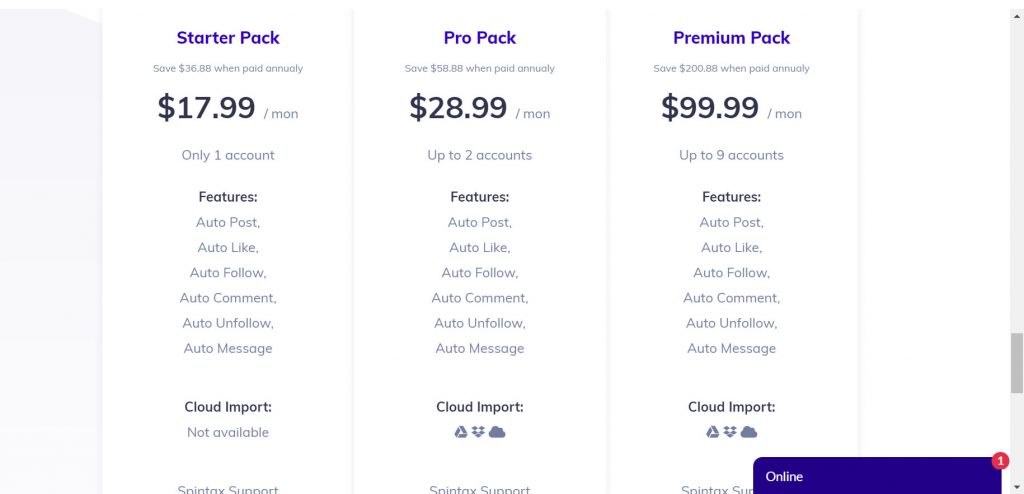 2. Auto comment
With the help of auto comment feature, InstaCaptain comments automatically on an Instagram post without you having to do it manually. You can write up a comment you want to post and then target the places you want your comment to be.
You can target accounts by using hashtags, places or you can directly target the audience of Influencers in your niche with the help of our filtering features.
For e.g if you want to target Instagram Influencers who have no less than 10k followers and less than 100 people in their following, you can choose that from the options.
Profiles with a high ratio of followers(for e.g 10:1) to following have more engaging audience hence we recommend that if you set the targeting accordingly.
Select the gender to both if you want to target both male and female.
You can skip following private profiles or profiles with no profile pictures, can also skip business profiles if you want to.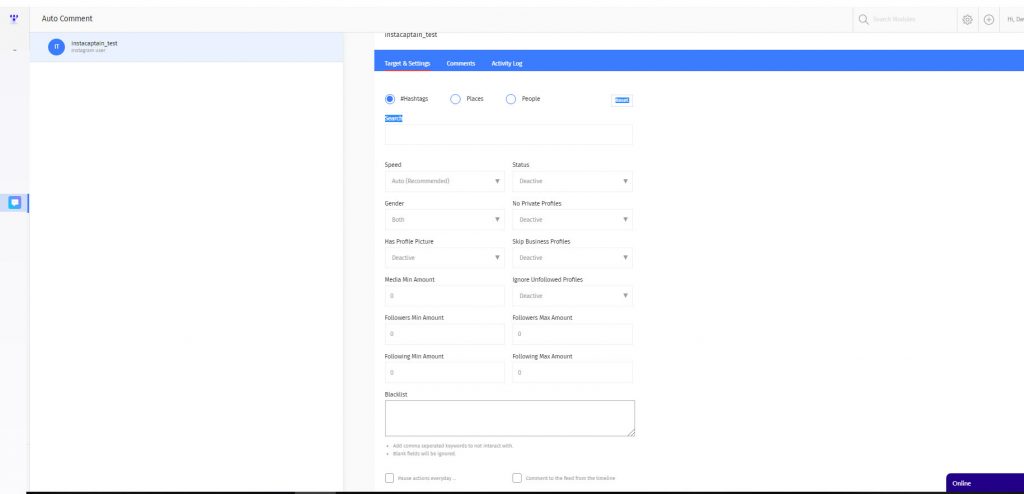 Now click on the "comments" button and add your comment here.
With the help of activity log", you can see the recent actions taken from your account.
3. Auto direct

Auto direct features allow you to directly message people who are posting related to your niche so that you can directly reach their Instagram inbox.
You can target people according to #hashtags,places and places.


Just type the hashtags of your niche, set the speed which you want to choose, turn the status to active and click save.
Now click on the "messages" button and type the message that you want to send to the user.
As soon as someone will post related to your hashtags, an automatic message will be sent to his Instagram account.
Here the filters are the same as Auto comment as explained above.
4. Auto-follow
Our Auto-Follow feature follows targeted users automatically
With the help of auto-follow, you can search for Instagram users in your niche and Insta Captain will help you to follow them automatically to get their attention.
Search for hashtags related to your niche and put the status to "Active"
You can also stop activity every day for the time you select.
At last, click save to activate this feature!
Here the filters are the same as Auto comment as explained above.
5. Auto like
Like photos of your targeted audience automatically
One of the most powerful features of Insta Captain is the auto like functionality.
You can search for quality images related to your niche on Instagram and automatically like them.
Search the images using hashtags and places put the status to active, click save and you are ready to go.
6. Auto repost
– repost images related to your niche.
Auto repost feature allows you to posts other profile images in your feed.
This way you can feature other people images in your timeline.
Search for influencer related to your niche and you can repost their images on your timeline.
You can also target images using hashtags and places.
Insta captain has the option to remove images after 15 minutes to 17 hours.
Add caption of your own if you want to if or leave it blank if you don't want.
Now make the status to "active", click Save.
You are all set.
Auto unfollow- unfollow people automatically
If you want to cut off the Instagram accounts you no longer want to follow you can use this feature.
Insta captain helps to keep your following to a decent size by unfollowing other profiles that are not following you back.
Simply set the status to active and click save.
You can also include users to whitelist if you don't wish to unfollow them.
Click on the box below so that way you will unfollow people who are not following you back.
Auto DM new followers:-
This feature allows you to directly message your new followers.
Whenever someone follows your profile, you can reach them directly in their inbox and have a conversation.
This is a good way to get more leads and sales for your business.
Just click on the message button, type your message in the box and click save.
Set the status to active and click save.

Instagram Bot Limits & Recommendations
We recommend that you do not overdo any of the automation features. Every tool has it's limitations and we are bound by Instagram Anti Spam algorithms. We recommend that you run the automation services only for maximum of around 3 hours combined when you begin at a slow- medium speed, then slowly increase it upto 8 hours and increase the speed in the following weeks. There is pause feature in every module using which you can control the timings for each module. And we recommend you do not exceed a total of 100 requests per day combined from all the automation features. Your actions should not be repetitive . For e.g 100 same comments over the course of 10 hours is a bad idea. Mix it up so it looks like human interaction.
Here are the speeds so you can get a better idea on how to manage the speed of your processes.
Very Slow 1 Request Per Hour
Slow 2 Requests Per Hour
Medium 5 Requests Per Hour
Fast 10 Requests Per Hour
Very Fast 15 Requests Per Hour