Instagram Username is most important asset of your Instagram profile.
'Changing IG username will step the game or sink your fame?'
You need to pay a heed on this.
We have researched about the same and found the crucial side effects of changing your username on Instagram
Let's dive in deep now!
Why You should Think Twice before Changing Your Instagram Username?
Users know you by your Instagram username and connect with you on Instagram. Instragrammers remember you by your name.  Although, you may many reasons like branding, keyword search benefits, etc. for changing your Instagram username. Sooner or later, you'll realize this is a HUGE MISTAKE!
Here is a confession of an Instagram user
Based on all the reports Instagram users have shared from their experiences of changing their Instagram usernames, this can be a very harmful move for your account. You might regret it in the future. Below are the reasons why we think it is a bad idea. 
You'll Disappear from Google Search [for a while]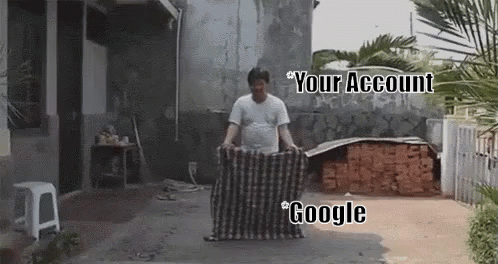 It is normal that on the first few days you change your IG username, it is not going to appear for a short time on Google and other search engines until Google gets to know your username and analyses it. Have patience, it will happen. Here is an Search Engine Optimization tips for Instagram accounts. 
You will Lose Instagram Content Across the Web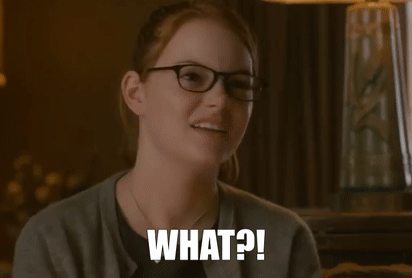 It is not unusual that you might have shared your Instagram account and profile on your other online networking accounts. What's more, you may have even a mutual portion of your photographs and recordings everywhere throughout the web in various sites and social media to get more individuals to know about your Instagram account and see your posts and promote your account.
You have to remember that after you change your username on Instagram, those connections will be dead! What I mean is that they'd be totally pointless since they incorporated your username's URL which isn't equivalent to how it used to be so nobody will be diverted to your Instagram profile from those connections you have shared on your other online networking systems and perhaps locales on the web.
You'll be Losing Many Followers
One of the main reasons that you should avoid changing your Instagram username is because it will make you lose your followers. Wondering how?
Imagine you are running a meme page with a lot of followers and you suddenly decide to change your IG username without thinking about its consequences and only because you have a cool new username on your mind for your Instagram account. Voila!
You have changed you username and you're more than just happy about it. The day after that,  one of your followers that has been following your content for a long time now decides to share your content with their friend. But guess what! They cannot find you.
All they get is a message is the User not found message: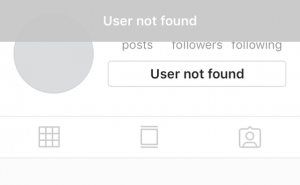 They would probably think that you must have deleted your Instagram. They will eventually forget you and start following some similar accounts.
Your may Look Strange to your Followers
This has happened to so many of us on Instagram that out of the blue we see an account on our Instagram feed and we take a look at its username, and we wonder "When did I just follow this account?". You feel like asking: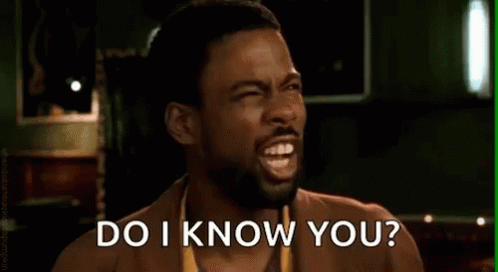 That is the thing that precisely happens when you change your Instagram username. Your followers may see a post from you on their Instagram feed, and they won't perceive that it's the post of the account they love, because the username does not seem familiar to them anymore, they decide to unfollow you and this way you gradually lose followers on your Instagram account.
You may Lose Engagement on your Instagram profile.
As the follower count goes down, engagement will sink to a larger extent. You'll have to put more efforts to rebuilt your engagement and bring your IG profile back to glory. As you know Time=Money, the more time you spend the more money you lose. Also, this might impact your revenue streams too.
Still, you want Change Instagram Username, Here are some tips
After reading the above reasons for why you should not change your Instagram username, if you still are not convinced and want to change your it, then follow this video:
Also, consider these tips before deciding to change your username:
If you have supplied any marketing content such as business cards, flyers, promotional products for your Instagram account, you need to think of changing and editing your Instagram username if written on them and replace it with your new Instagram username.
Search for your desired username and make sure it is available and not taken.
Try to find all the things you have linked to your Instagram and change the URL of your Instagram account that you have shared on your Twitter, LinkedIn, etc.
Wrapping it up
After reading the whole article if you decided to change your Instagram username anyway, think very carefully on choosing a Instagram username that you'll never want to change.
Also, double think of all the consequences changing your Instagram username might have for your IG account.
Also, if you want to increase your engagement,  try Insta Captain. It is an Instagram bot that comes up with some really cool features like post scheduling, auto follow, auto like, auto comment, and auto DM to take your insta game up a notch.