Instagram Shoutouts – If you look at the past few years, the growth of Instagram has been phenomenally exponential. Be it brands, influencers, or businesses, Instagram has taken them all by storm.  Users are mostly on a lookout for way to grow on Instagram– Shoutouts is one such technique.
Of course, quality content is the king. But there's so much more that can be done. Getting an Instagram shout out is one of the approaches to gaining popularity on Instagram and increasing your followers.
What is Shoutouts?
Instagram Shoutouts in Depth

An Instagram shoutout is promoting another Instagram account by mentioning them or putting their video or photo in a story or a post. You can have that by paying an influencer to do the same or maybe by providing you services to them.
Another way is to exchange shoutouts which are briefly called S4S (shout out for shout out). You may also get voluntary shoutouts by your loyal customers or the company you are working for.
Tips to Find out Instagram Shoutouts Pages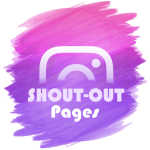 It's now more common to ask influencers to give you a shoutout, but you need to take the time to find the best-suited ones depending on your field of activity or niche. Here's  a roundup of a few ways to use influencer marketing strategy.
Apps for Instagram Shoutouts
Some apps help you find credible influencers that match your niche on Instagram. They provide statistics and get you the best influencers in the market. However, they do not come for free. You can see the number of average comments or likes,time of activity, and other useful information about different influencers so that you can decide more thoughtfully on who to choose.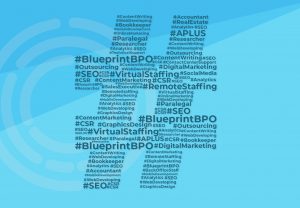 Find Instagrammers who use hashtags relevant to your industry or niche. Note that some pages are designed only for the purpose of giving shout outs to a particular industry.
Insta Captain's auto follow feature finds pages and people that are relevant to the hashtags you feed in this Instagram Bot.
For example, if your work involves styling or dying hair, you can search for the hashtags #hair #hairstylist #haircolor #hairdresser #hairgoals #hairdo #hairfashion #hairoftheday #haircare #hairsalon.
Also, you can auto like, auto comment, auto DM through Insta Captain to best pitch your shout out request with others.
It is recommended to build a relationship with potential shout out pages before pitching to them. It makes them notice you more easily and instantly figure out who you are when they receive a message or email from you asking for shout outs.
Summarizing
One of the best ways to grow your Instagram account and attract more followers is through the technique of Instagram shout out. This method quickly exposes your account to a large audience and gives you credibility, especially if the shout out was from a well-established Instagram profile. You may ask for a shout out in exchange for money or a free product or service. You can also get it voluntarily from your fans or employer.